When we build a website with a portfolio feature we add categories based on the portfolio items we're showcasing. Once the website is live it is likely that you'll want to add both portfolio items and categories.

To create a new portfolio category from your dashboard select portfolio then select add new OR select an already existing portfolio item.(If adding a new portfolio item fill in the information and pictures for the new portfolio item.)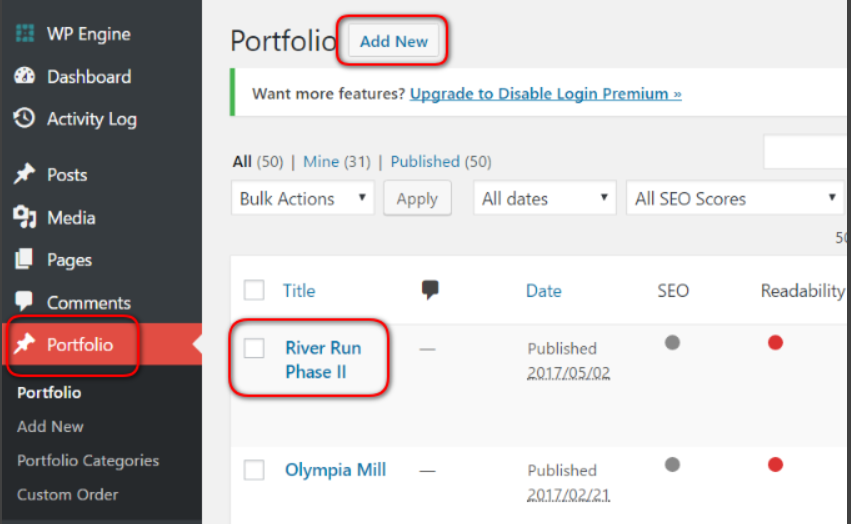 From the right side of options under categories select add new and type in the new category name.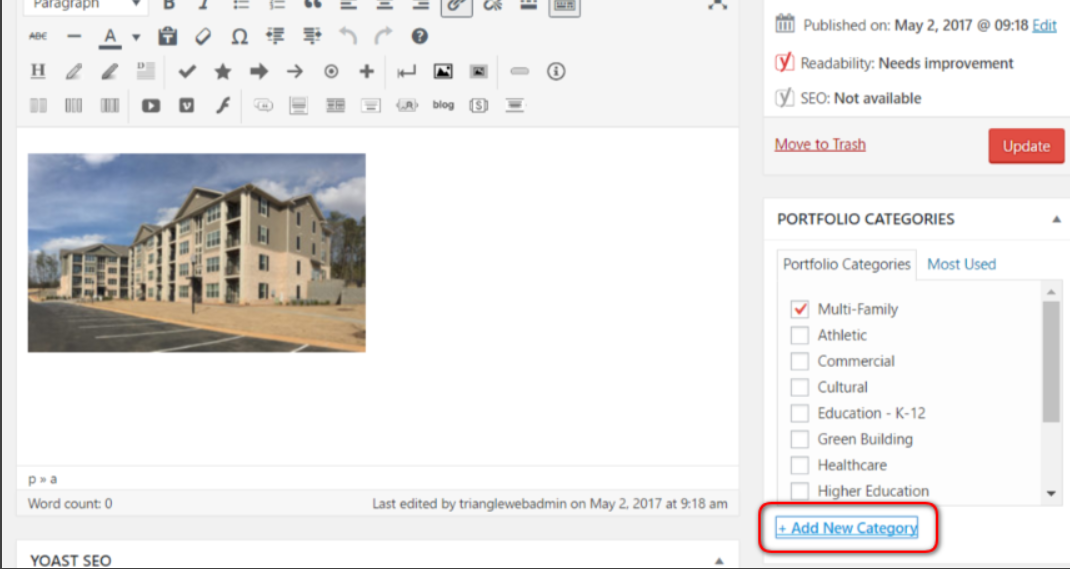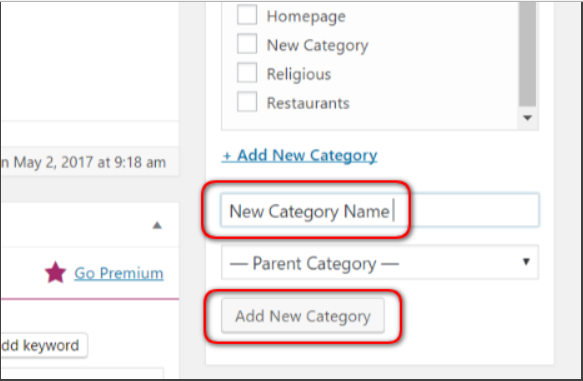 Select
add new category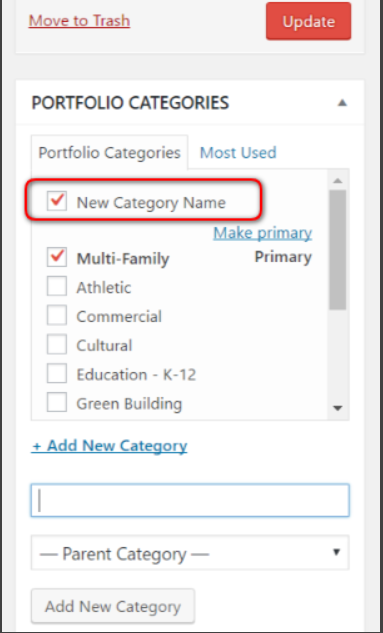 You can select the new categories and un-select unneeded category's. Select update and you'll see the new categories for future portfolio items.